WHY DONíT MY CURLS LAST?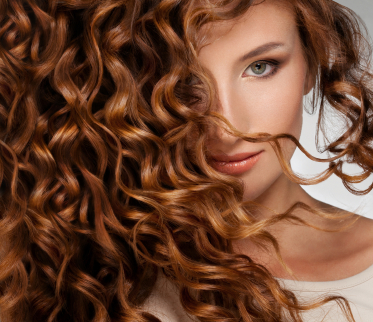 By Zuzana Ritchie, Beauty Writer and Make-Up Artist
Velcro rollers, heated rollers, curling tongs and wands should ensure that we get the best curling results without visiting a salon. But do we? Often we face a struggle to make them last. We look at the possible saboteurs of long lasting curls and fix this problem for good!
Curls Rule no. 1: Use A Hair Product!
When you want your hair to do something it doesn't naturally do, you need to encourage it to do so with the right products. When using a hot tool, you'll need to apply a heat protectant prior to styling. Then follow up with a holding product. If your hair has a natural wave, a curl-enhancing mousse provides hold and staying power. But if you have straight hair, you'll need something with more impact, like a curl activating mousse.
Curls Rule no. 2: Clip Your Curls To Set!
When using a curling wand, we often make the mistake of not clipping each curl to the head until it cools down. As a result, the curls may drop very quickly, especially if you have fine hair or very heavy, long and thick hair. For long lasting curls for any type of hair, clip each coil to your head right after you curl it. Speed things up with the cool setting button on your hair dryer and blast the pinned curls until they're cold when you touch them. Long-lasting curls are guaranteed!
Curls Rule no. 3: Change The State Of Your Hair!
If your hair is not naturally curly you need to 'change the state of the hair'. This means from wet to dry hair or hot to cold. A wet set will always last the longest as the hair drys into shape. Wash and towel-dry your hair, add a holding product, then create the curls with velcro rollers or bendy rollers. For a hot to cold technique use hot rollers, curling tongs or a heated hair styling tool.
Curls Rule no. 4: Update To A Curl-Friendly Haircut!
Sometimes sticking to all the above might not be enough. Your haircut itself may be weighing down the curls if you were blessed with thick, long but heavy hair. Get your stylist to cut some layers in to encourage the hair to bounce. If you can bear to have your hair a few inches shorter, get an even trim all around, to take the weight off.
Comments (0)
Be the first to add comment to this hairstyle!