VERSATILE BEAUTY TOOLS AND BEAUTY PRODUCTS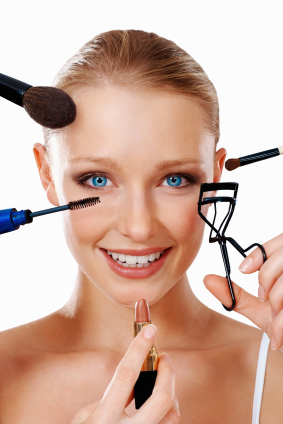 By Zuzana Ritchie, Beauty Writer and Make-Up Artist
Make your beauty tools and beauty products work harder by discovering their alternative usage in your beauty routine. You might save some cash in the process.
HAIR
1. Make bouncy curls with your hair straighteners. Choose a 1-inch hair strand, hold it between the two ironing plates, press and twist the hair straighteners and pull down, creating a curl.
2. Use your hair straightener for quick-trick waves. Twist your hair into a ponytail shape and press your hair straighteners over the ponytail, in sections, from top to bottom.
3. Create an illusion of thicker hair by subtly applying a powder eye shadow to your scalp with a make-up brush.
SKIN AND MAKEUP
1. Keep the wand from your old mascara, give it a wash in soapy water and use it as a brow grooming brush.
2. Use a spare lip brush as a mascara applicator to get to the roots of your lashes. Works well on bottom lashes too.
3. Too many lipsticks? They make excellent creamy blusher alternatives. Matt lipsticks work best. Just work them into the apples of your cheeks with your fingers.
4. Exfoliate your lips with a toothbrush every evening, leaving them smooth and lipstick ready.
5. Use your mascara as an eyeliner in an emergency, with the help of a slanted brush.
NAILS
1. Turn your old and cracked powder eye shadows or pigment eye shadows into nail varnish. Just work it into a fine dust with a kitchen knife and mix it with a clear nail varnish.
2. Create an ombre manicure by using eye shadow sponge applicators. Apply the desired colour combo of nail varnishes to a sponge and press onto your nails. Seal with a clear top coat of nail varnish.
Comments (1)