TREND FOCUS: VERSATILE BOBS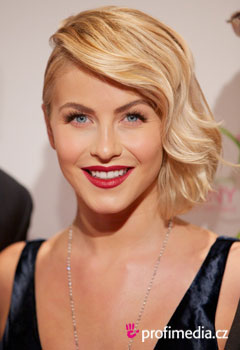 By Zuzana Ritchie, Beauty Writer and Make-Up Artist
Bobs are having a fashion moment. Even long hair celebrities have jumped on the bandwagon with a plethora of very stylish faux bobs adorning the red carpet. Whether you reach for scissors or fake your bob, we've got the freshest and coolest inspirations on how to wear yours!
Julianne Hough's Extreme Side-Parting Wavy Bob
Julianne's hair stylist managed to create a fine balance between the classic and original. The waves soften the extreme side parting. Easily achieved with a large barrelled curling wand or Velcro rollers after rough-drying your hair. Don't forget a volume mousse prior to blow-drying. The final result can be fixed with a hairspray for staying power or a little bit of hair wax at the top. Run your fingers through the hair for a desired shape.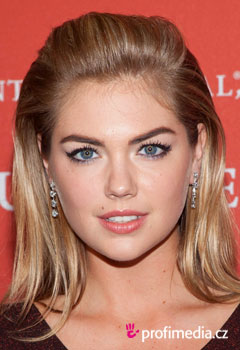 Kate Upton's Swept-Back Bob
You don't have to ponder endlessly which parting to sport tonight. Keep it simple yet chic like our model Kate by loosely sweeping the top section of hair back. The result at the front should look as if you haven't pinned the hair at the back at all. Choose either a discreet hairpin to secure the hair or the very opposite - a super-stylish hair clip so the back of your hair holds its own.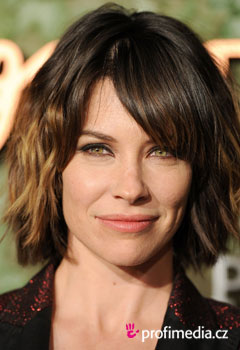 Evangeline Lilly's Choppy and Wavy Bob
Everyone's favourite 'shipwrecked' heroine is most certainly not faking her choppy bob. Updating her beautiful features with an ombre dip-dye and a soft side fringe certainly paid off. This kind of waves can be achieved with a small barrelled curling wand or an oval-shaped waving wand. You could even braid your hair overnight for these textured and relaxed waves. Just scrunch the hair from the bottom with a finishing styling cream.
Comments (0)
Be the first to add comment to this hairstyle!