NO MORE FRIZZ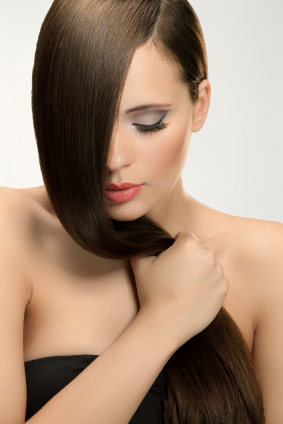 Fighting the frizz may seem sometimes like a battle between good and evil, it's never-ending. Fortunately for us all, there are ways to keep the frizz at bay. Learn the 'dos' and 'donts' right here.
Don't Shampoo Too Frequently
The cleanser, sodium lauryl sulphate is a very effective ingredient of most shampoos but it can dry out the hair with frequent shampooing. If you need to wash your hair often, use a sulphate-free shampoo.
Do Include Conditioner
A conditioner adds moisture and shine. Make sure you always include it in your hair washing routine. Depending on your hair, use either a deep conditioning hair treatment or something more suitable should you have very fine hair.
Don't Towel-Dry Roughly
Despite the urge to get the excess water out of washed hair fast, avoid rubbing the hair with a towel in a rough way. You can disturb the hair's cuticles with too much friction and cause it to frizz up. Instead, gently press and squeeze out the water with a softer microfiber cloth.
Do Pick The Correct Styling Product
Look out for products that work best for your type of hair before blow-drying or even if you let your hair dry naturally. Anti-frizz serums work well with straight or wavy hair and creamy formulas are perfect for curly hair. Avoid alcohol as an ingredient as it sucks the moisture out of hair.
Do Blow-Dry Like A Pro
1. Use an ionic blow-dryer.
2. Blow-dry on medium heat instead of a very hot one.
3. Use a quality hairbrush made of nylon or boar bristles.
4. Keep pointing the nozzle of the blow-dryer downwards, sealing in the hair cuticles.
5. Finish with a blast of cold air.
Comments (0)
Be the first to add comment to this hairstyle!