HAIR HOW-TO: VICTORIA'S SECRET MODELS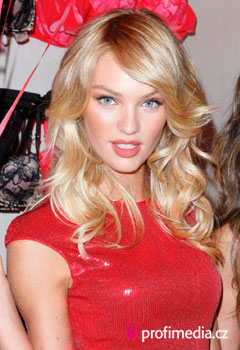 By Zuzana Ritchie, Beauty Writer and Make-Up Artist
What do Rosie Huntington-Whiteley, Candice Swanepoel, Lily Aldridge and Alessandra Ambrosio have in common? Yes, they all strut their stuff on Victoria's Secret runway shows but apart from the obvious, they all have the most amazing hair. You can master the Angel's signature tousled mane too, here is how:
Prep It!
1. Start with the clean hair. For hair to be full and bouncy it has to be free of residue. Choose thickening shampoo if your hair is fine and apply volume mousse or thickening spray before blow-dry. Be careful not to weigh your hair down too much with conditioning product.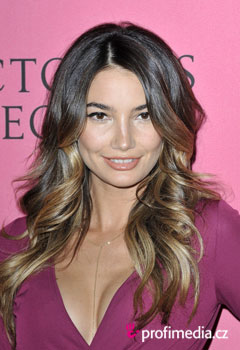 2. Encourage the extra volume by blow-drying your hair upside down or use a large, round brush and pull each section of hair, which is wrapped around the brush upwards and away, whilst blow-drying.
3. To ensure the soft and luscious texture result, add few drops of quality hair oil into the ends of your hair after blow-dry.
Curl It!
4. Start at the top of your head. Take a 4-inch wide section of hair and holding a medium-barrel tong horizontally, pull the hair strand all the way up and curl all it the way down. Direction of curling is away from your face and under. Spritz a heat-resistant spray onto each section before you curl.
5. Hold the curling wand for few seconds to let the heat get through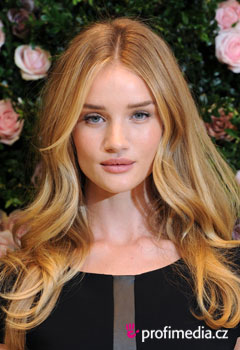 each curled section, then slowly release the curl and pull the tong sideways, preserving the curl you've just created. Pin the unspoilt curl with a long sectioning clip.
6. Continue curling wide hair sections all around your head. You should end up roughly with ten pinned curls that start at the top middle section of your head and continue down, towards your nape. Each side of your head should have two to three horizontal, pinned curls.
7. Once the curls have cooled down, brush them out with paddle brush and choose your preferred hair parting. Banish any fly-aways with a little bit of a smoothing, finishing product if necessary.
Top tip: You can achieve a softer version of this look with medium to large Velcro rollers. After blow-dry, curl them in the same way as with curling tongs and lightly spray with a fixing hair spray. Let each curl cool down then take the rollers out and lightly brush out the curls.
Comments (0)
Be the first to add comment to this hairstyle!